Switching Subscription Plans
On the Choose a Plan page you can upgrade your subscription at any time. When you do switch your subscription plan, you are shown a summary of the charge that would be made to your credit card account if you do so.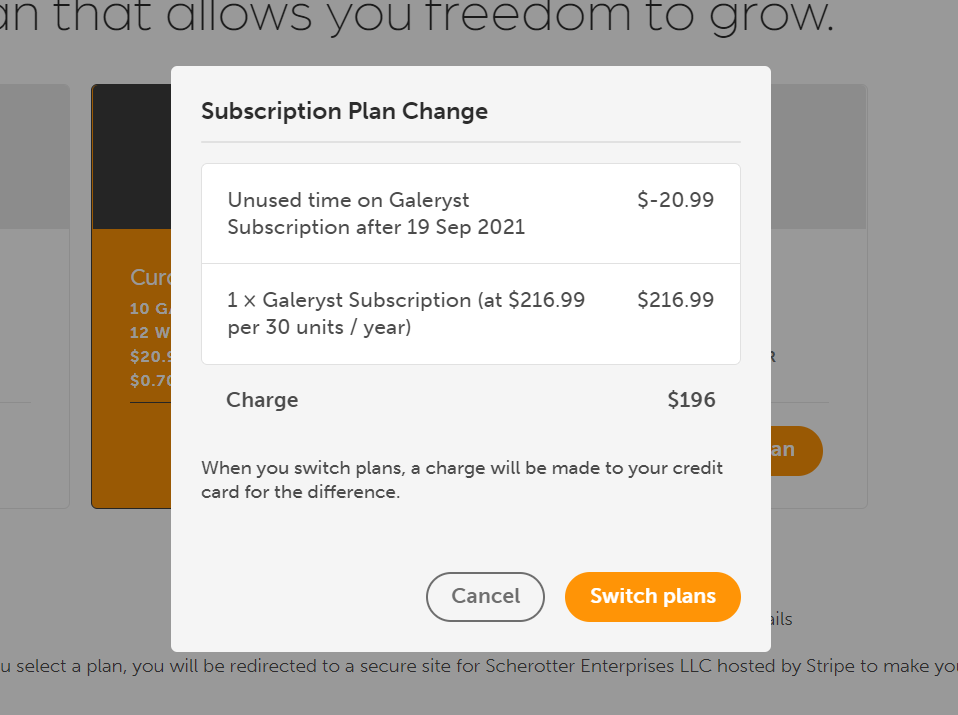 Pausing or Cancelling Your Subscription
Login to the Galeryst site and click on your name in the upper right corner, select

Manage subscription

and you will navigate to a billing page for Scherotter Enterprises LLC hosted by Stripe.

On that page, pressing Cancel will give you options to pause or cancel your subscription. Pausing or cancelling your subscription will remove all but the latest gallery you created and bring you back to the starter plan.