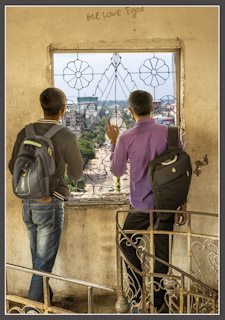 PATUXAI VIEW
Two visiting lads from Vang Vieng at the Patuxai War Victory Monument in Vientiane. They look from the top and down Ave Lane Xang on towards the Presidential Palace in the distance. The Patuxai was dedicated to those who fought in the struggle for independence from France.
© Julieleanne Photography
2/9/2022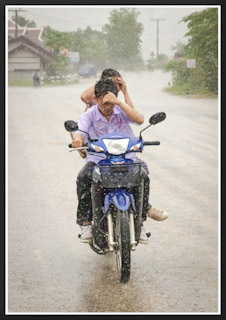 RIDERS OF THE STORM
The everyday life of riding a motorcycle during the wet season. Two students ride to their lectures at the local university. Most ride one-handed, as they hold their umbrella high to try and stay dry, however, a more common sight nowadays is a raincoat designed to cover both rider and bike.
© Julieleanne Photography
2/26/2022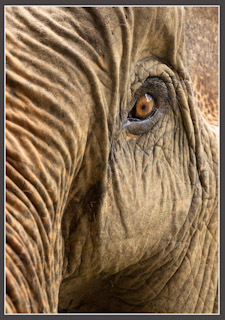 EYES THAT NEVER FORGET
It is said that elephants never forget. I met 'Ping-Pong' in Laos in 2014 at an elephant refuge. She was rescued from a local farm, now too old to work. Did she remember me in 2016? I would like to think so. She certainly enjoyed the bananas I gave her and the scratches on her head. Did she remember me again in 2017?
© Julieleanne Photography
2/9/2022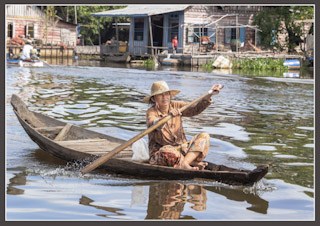 LIFE IS A VOYAGE
Life in Chong Khneas, a floating village means that every trip to the shop, every time you take the kids to school or a visit to the neighbours, must be done by boat. Mrs. Roumjong said she would prefer to live on the land and have access to clean water and sanitation. She would also like to have her children go to proper school, instead of the poorly funded floating school.
© Julieleanne Photography
2/9/2022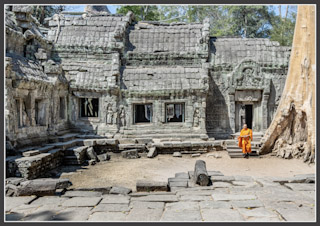 STONE AND WOOD
Ta Prohm, the temple made famous by the 2001 movie 'Tomb Raider.' However, instead of Lara Croft emerging from the ruins, a visiting monk made an appearance, as he walked out of one of the many doorways on his tour of the ruins. Ta Prohm was originally built as a Buddhist monastery and university.
© Julieleanne Photography
2/9/2022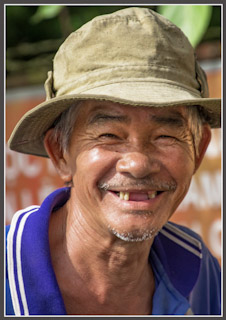 MAKES ME SMILE
Mr. Nguyen Huy Tuan was selling pineapples from his boat on the Mekong Delta. His smile was infectious and I just had to taste his deliciously sweet fruit. The Can Tho floating markets are a meeting place, where large ships from up river display their produce on the end of sticks, high above the decks. They sell onto local distributors and shop owners, who then sell to the public.
© Julieleanne Photography
2/9/2022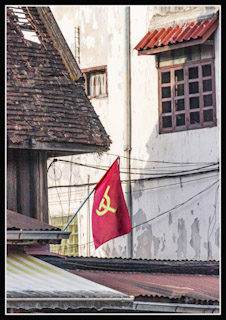 HAMMER & SICKLE
The well-known symbol of socialism flies everywhere in Laos, often accompanied by the Lao national flag and the more colourful Theravāda Buddhist flag. The two symbols represent the unity and power of the agricultural and working classes. These are the biggest and most significant part of both Lao and human society in general. Officially, the Lao People's Democratic Republic, is a socialist state and it is the only landlocked country in south-east Asia
© Julieleanne Photography
11/19/2015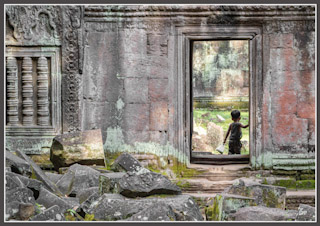 WHAT LIES BEYOND?
A young Khmer boy disappears through a stone doorway in the Ta Prohm temple complex, carrying what appeared to be his lunch. But what is he really carrying? Where was he going? What could his mission be? We will probably never know the mystery of the boy at Ta Prohm.
© Julieleanne Photography
2/9/2022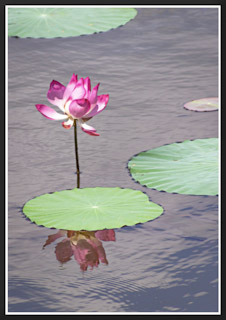 LOTUS POND
In Hinduism and Buddhism lotus flowers are considered the most sacred of flowers, because the lotus has a unique daily life cycle of life, death, and rebirth as it appears to sink at night and rise again in the morning. The red and pink lotus symbolises love and compassion.
© Julieleanne Photography
2/26/2022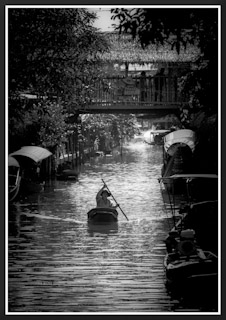 ALONG THE KHLONG
A boat woman travels down the khlong that divides the local market. A place where locals and tourists alike can purchase the ingredients for their next meal or sit and eat an amazing variety of foods cooked by local chefs. The photograph is a tip of the hat to my favourite street photographer from Hong Kong, Fan Ho.
© Julieleanne Photography
2/26/2022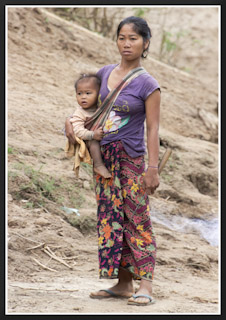 WIFE AND MOTHER
Fishing families on the river are finding it hard to catch fish, as new dams are slowing the flow of the Mekong. Pei said her husband had been fishing since he was 12. They made enough money to put the older children through school, but now the fish are gone, and so is his livelihood. She added that he hadn't caught any fish today, so they will eat chicken tonight.
© julieleanne Photography
2/26/2022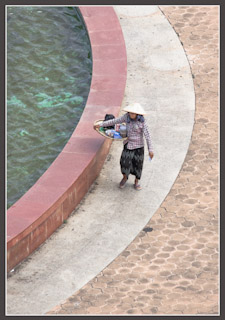 FOUNTAIN TRADER
A street seller peddles her wares near the 'Singing Fountain' in the grounds of the Patuxai (Victory Gate) Monument in the centre of the capital of Laos, Vientiane. It is vendors like her, who rely solely on travellers and tourists, that have suffered the most due to the numerous COVID-19 lockdowns. It's not a easy job and when it's not raining, it's hot, but she continues on, as she must provide for her family.
© Julieleanne Photography
2/9/2022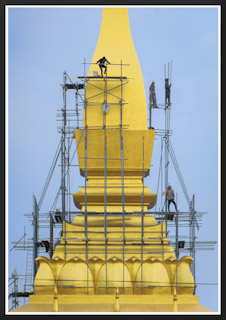 PAINT IT GOLD
The Golden Stupa at Pha That Luang, is the national symbol of Laos and is the country's most famous and stunning monument. Designated a UNESCO World Heritage Site, it is constantly getting a golden facelift, but it is now painted, instead of the gold leaf that once adorned the structure. Built in the 3rd century, the ashes of Lao kings and accomplished monks are preserved there and it is also believed to contain a relic of the Lord Buddha.
© Julieleanne Photography
2/26/2022
BUDDHA AND BELLS
Tham Ting Cave, or Cave of a Thousand Buddhas has been frequented by villagers and travellers for centuries and many buddha images (approx. 4,000) have been left in the caves as offerings for protection. The caves were used by locals to shelter from US bombers during the American war in Vietnam.
© Julieleanne Photography
2/9/2022
8 O'CLOCK
It's always 8:02 according to the railway station clock in Battambang. The station was abandoned after Khmer Rouge sabotaged the tracks in 1989. It has only recently reopened again to passengers travelling to and from Phnom Pehn… but time is still 8:02 in Battambang.
© Julieleanne Photography
2/26/2022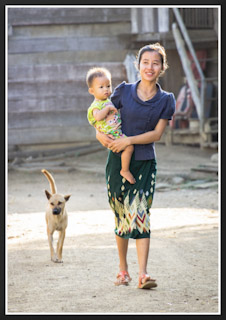 WALKING THE DOG
School teacher Ms. Bin and her son Jarrah, are out for an early morning stroll with their dog (who has no name) in the village of Ban Na Lin. Dogs are kept as pets but not treated the same way as western pets. Cats are kept purely as vermin control.
© Julieleanne Photography
2/26/2022
MISTY MOUNTAIN TEMPLE
The colourful, lichen covered, often surrounded by mist, Wat Sampov Pram or Pagoda of Five Boats, was built by King Monivong in 1924. The name comes from the five shaped rocks near the wat that resemble boats. The wat is the highest temple in Cambodia, siting high up on Bokor mountain and on a clear day you can see out and across to the sparkling Gulf of Thailand.
© Julieleanne Photography
1/16/2022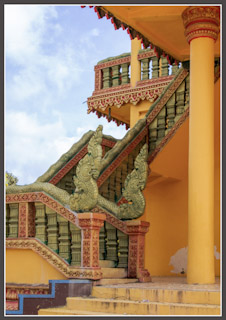 NAGA STAIRCASE
Stairs leading up to the first floor temple at Wat Khbal Koh on Koh Oknha Tei or Silk Island, in the Mekong River just north of Phnom Pehn is protected by two Nagas. A Naga is a supernatural water serpent that dwells in the depths of the Mekong and wards off evil spirits from entering the wat. The entire temple complex is painted in saffron coloured paint. However, the island is more famous for its rich history of fine silk production, as many local families have produced silk there for generations on the small island.
© Julieleanne Photography
2/9/2022
DEAD TREE ON PINK WALL
One advantage of a lack in building regulations means the building scapes are organic. Different architectural designs and various colours, combine with nature to create a form of urban sculpture, that would not be found in a more regulated environment. A variety of textures and hues that help to create a perfect collage.
© Julieleanne Photography
2/26/2022
SOARING ABOVE
Mae Fah Luang Art & Cultural Park houses the region's largest collection of folk art. It also holds exhibitions from contemporary Thai artists. This installation of flying ceramic figures stood out; however, I could not see the name of the piece or the artist anywhere. To this day it remains a mystery to me.
© Julieleanne Photography
2/26/2022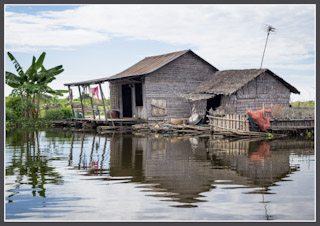 THE LAKEHOUSE
Most of the residents on the lake are self-sufficient and it is incredible how they maintain their homes, with floating vegetable gardens, even floating barns, where they keep pigs, chickens and sometimes crocodiles. Solar panels and satellite dishes are now a common sight. The lake is a world heritage ecological reserve and it depends entirely on an unusual seasonal reversal of the Tonle river with water from the Mekong.
© Julieleanne Photography
2/9/2022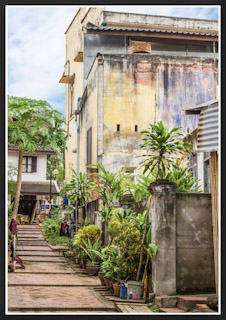 PAINTED LANE
The town of Luang Prabang was given World Heritage status for its outstanding cultural, historic and architectural values and for its harmonious relationship between the natural and built environment. This alleyway looked just like a water-coloured painting. The alleys and lanes are used by both people and scooters to get around. Many stairs have sloped bricks for scooters to ride up and down and the pedestrians needs to be nimble on their feet when they hear one coming up from behind
© Julieleanne Photography
2/26/2022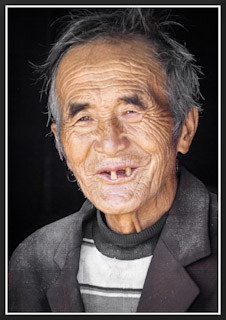 VILLAGE ELDER
I love photographing people! The result is a brief look into someone's life, their story and character. This gentleman was sitting outside his hut in a small village in northern Laos and smiled when he saw me. I asked if I could photograph him and he nodded, when I showed him the photo, his smile became even wider.
© Julieleanne Photography
2/26/2022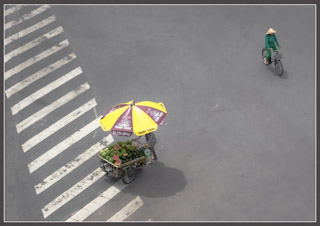 WATERMELON SELLER
A watermelon vendor sells her cooling fruit on a hot Vietnamese day, while a woman wearing her đồ bộ or 'day clothes' cycles past. The photograph was taken from the top floor of the Phat Hoc Pagoda, a Budhist temple in Can Tho, looking down on Hoa Binh Avenue crossing. The whole area was quiet as it was too hot for most people.
© Julieleanne Photography
2/9/2022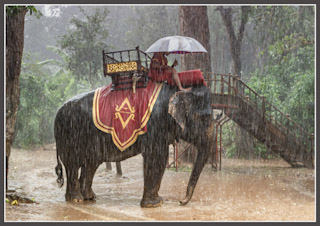 TUM RI MONSOON
A mahout and his elephant companion shelter from a passing monsoon downpour. A brief moment for the elephant to relax after carrying tourists from the south gate of Angkor Thom to the Bayon Temple. Elephants have given rides to visitors at the temples of the world heritage site for many years. These rides have now been banned by the Cambodian Government and the elephants can now roam free and live in their natural habitat at a nature reserve near Kulen Mountain.
© Julieleanne Photography
2/9/2022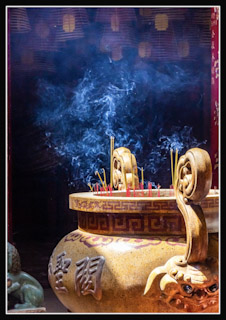 SPIRALING SMOKE RITUALS
Incense burner in the Bà Thiên Hậu Pagoda, built in the 18th century in Ho Chi Minh City (Saigon) Vietnam. This 250-year-old temple is a sacred place in the middle of Ho Chi Min City and a place for praying for and seeking peace. It is dedicated to "Thiên Hậu", known as a sea goddess and protector of sailors. As the incense smoke curls upwards in the air, worshippers believe their prayers are sent to the Goddess.
© Julieleanne Photography
2/9/2022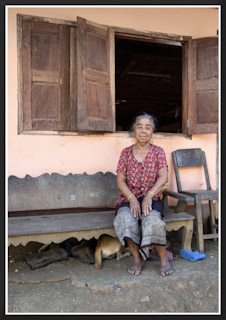 LAO GRANDMOTHER
My grandmother in Laos, Ms. Bang Phonevilai adopted me from the moment we met. Her desire to show me her life in the village, her waggish laugh, and the best hug giver in the country, makes me proud to claim her as my grannie. I look forward to our reunions when ever I travel in Laos.
© Julieleanne Photography
2/26/2022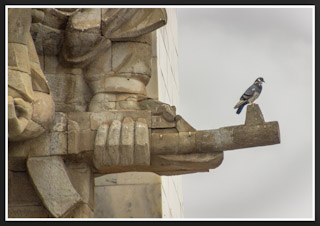 PIGEON OF PEACE
The Friendship Monument in Phnom Penh, the capitol of Cambodia, commemorates Vietnam's role in defeating Pol Pot. At a terrible cost to human lives. A nearby veteran, Mr Nhan was quoted... "Sometimes I think the dead are lucky. They rest in peace. We have to struggle every day. Our lives continue." The lone pigeon sitting on the barrel of the stone gun reminded me of the symbol from the Woodstock Music Festival. A dove on the neck of a guitar. Forever peace and love, not war!
© Julieleanne Photography
2/26/2022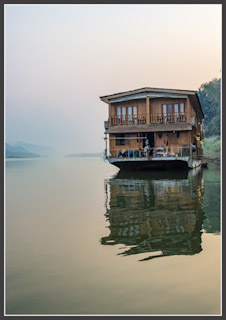 MORNING RIVER HAZE
As the large cargo carrying vessels constantly travel up and down the Mekong, many families live their entire lives on board their boats. Often, the older children will stay in villages with relatives, so they may attend a local school. The haze is created by the burning of the rice stubble every year and is the leading cause of air pollution in Laos.
© Julieleanne Photography
2/9/2022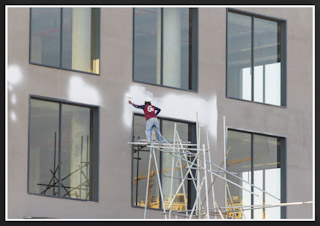 TOUGH PAINT JOB
The reality and imagery of this scene grabbed me. Workplace safety is a choice, the task ahead is long, the ascending geometry an uphill ride. Not to mention though, the world's worst seat.
© Julieleanne Photgraphy
2/26/2022
NAM BAN NAN ELDER
I love taking photos of people, I try to capture their story, even if only for a brief moment. Mrs. Savang agreed to have her photo taken but only if she could see her picture and asked if I would make a donation to her temple, Wat Luang Khone, in Luang Namtha in northern Laos. Mrs. Savang spends most of her time weaving textiles, under her home, for sale in the local markets.
© Julieleanne Photography
2/9/2022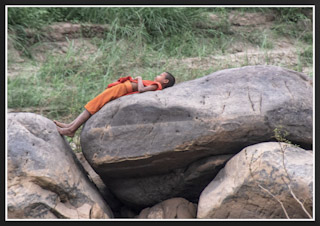 RECLINING BUDDHA
A novice on the banks of the Mekong in Laos recreates the image of the 'Reclining Buddha'. Possibly sent by his Abbot to meditate or reflect on life, the universe or perhaps on his attitude in the classroom... either way we will never know. It's a tradition for all Lao boys, at some time, to serve in a Buddhist monastery during their adolescence.
© Julieleanne Photography
2/26/2022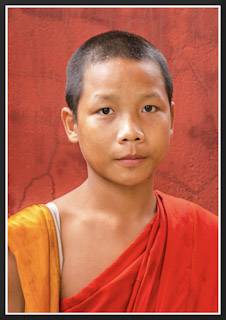 THE NOVICE
Novice Noi Sisoulith posed outside Wat Sop Sickharam in Luang Prabang, Laos. He asked for money, obviously new to the monastic life. I donated to the temple instead, as the Abbott watched on, nodding approval. I caught up with Noi later for a chat at 'Big Brother Mouse.' Where you can help young adults practice their English. He explained he was at the temple because his grandfather had died and it was his duty to become a novice in respect to his grandfather.
© Julieleanne Photography
2/26/2022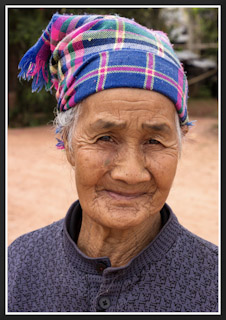 SANG THO
Lao women have always woven traditional patterns of their villages, stories and traditions into fabric. Mrs. Kethavongsa, a sang tho or weaver, from Ban Tha in the north of Laos, was photographed as part of the documentary 'Women's Business – Laos Texile Arts,' which we filmed in 2017/18.
© Julieleanne Photography
2/26/2022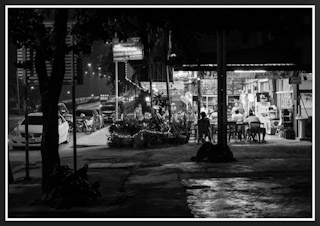 NIGHTHAWKS
Late night at a local diner near Suvarnabhumi Airport. While the food and beer flow the locals sit and talk away the night. Feeding workers by day and the nighthawks at night, this restaurant is open for many hours every day.
© Julieleanne Photography
2/26/2022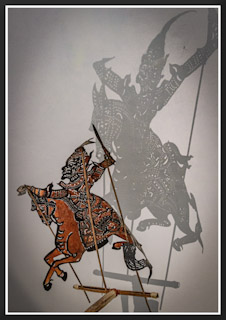 SHADOW PUPPET SHADOW
Khmer shadow puppet theatre is called Sbek Thom and is usually a performance of a Cambodian version of the Indian epic 'Ramayana'. Shadow puppets are made of leather and are usually not articulated. This shadow puppet came complete with an articulated daddy-long-legs spider and its shadow. Art meets life!
© Julieleanne Photography
2/26/2022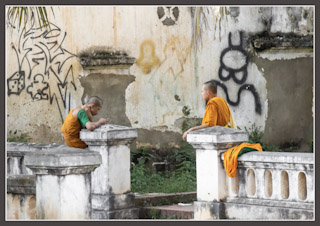 MODERN TIMES
Behind Sisavangvong Road in Luang Prabang you'll find the monastic school of Wat Pha Khe. Here novices from all over the province gather for a good education and spiritual guidance. Built around 1851, it's known locally as the Centre for Learning Buddhism in Luang Prabang. Modern times, however, have arrived with mobile phones, graffiti and scooters to be seen everywhere. The old meets the new.
© Julieleanne Photography
2/9/2022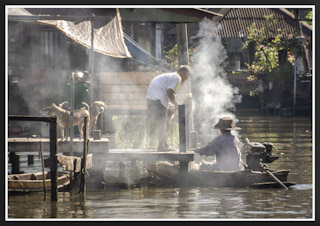 STEAM BOAT
Life on the Khlongs or canals, has long been a part of Thai culture. Travelling along these canals offers vignettes of a traditional waterborne way-of-life that you would not normally see driving around Thon Buri. The traditional Thai way of life however still exists, as many sellers still operate from their boats, dealing everything from hot coffee and spicey meals to fruit and flowers, like their mothers and fathers before them.
© Julieleanne Photography
2/26/2022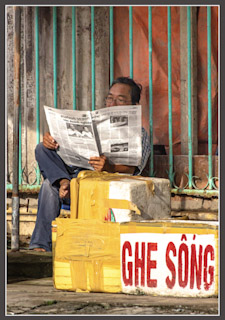 GHE SÕNG
Patiently waiting for the Mekong ferry boat in Can Tho, Vietnam, Mr Nguyễn Kim Dinh quietly reads the morning paper in the shade. His live crabs (GHE SÕNG) well packaged for their trip into Cambodia. Possibly destined for the dinner tables and restaurants of Phnom Pehn that night.
© Julieleanne Photography
2/9/2022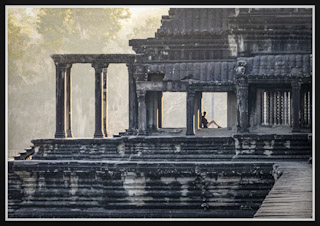 ANGKOR MORNING
Watching the sunrise, over Angkor Wat is one of the must do things when you visit Cambodia. Hundreds of tourists gather on either the banks of the moat or the edge of the lake inside. There are those however, who prefer their own place to sit and watch, and absorb the ambiance of Angkor itself at sunrise.
© Julieleanne Photography
2/26/2022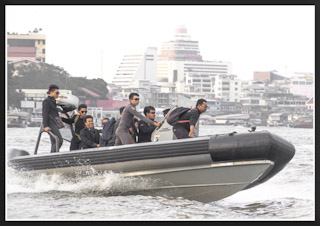 IN A HURRY!
The Royal Thai Marines joyriding on the Chao Phraya River. The Royal Thai Navy was established in 1906 but the marine corps were only founded in 1932.This photograph was taken on the spur of the moment, previous camera settings were for a much darker scene which produced a high key shot, adding to the drama of the image.
© Julieleanne Photography
2/26/2022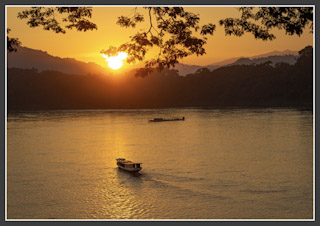 MEKONG SUNSET
One of the 'must do things' in Luang Prabang is to climb to the top of Mt. PhouSi in the centre of the old town and sit near Wat Chomsi stupa to watch the sun go down over the Mekong. To get the best vantage point you need to be there hours before, with no shade to shelter from the tropical sun. But in my mind the best vantage point is on the river bank itself, close to the river, with a cold beer and far from the crowds and the hot sun above.
© Julieleanne Photography
2/9/2022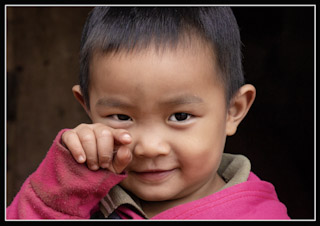 I SEE YOU...
Wandering around the village, a young lad decided to play hide and seek with me, while the rest of the film crew searched the local market for lunch. His idea of hide and seek was to creep up on me, or peek around the corner, laugh then run away, only to return from another direction moments later. He smiled at his photo, laughed and ran away.
© Julieleanne Photography
2/9/2022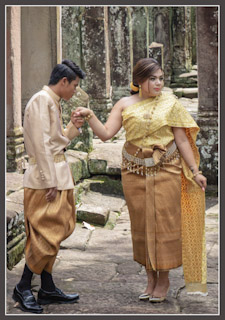 KHMER WEDDING SHOOT
Each ceremony across the three-day traditional Khmer wedding is treated as a standalone event. As such, it is customary for the groom, bride, and bridal party to change their outfits, accessories, and hairstyles in between ceremonies. Many photographs are taken and I was lucky enough to take this couple's photo at the Bayon Temple.
© Julieleanne Photography
2/9/2022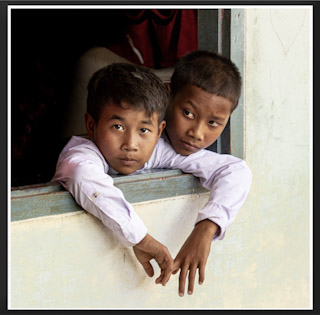 SCHOOL FRIENDS
Maik and Keahi are studying at the Intermediate School in Koktom. They will be traveling next year to Muang Nan to go to high school, if their family can afford to send them to study in the town. They will have to live in the town during the week and the family will have to find the money for their board and lodgings. They will only return to the village on the weekend. Otherwise, they will have to stay in the village and follow in the fathers' footstep working in the rice paddies.
© Julieleanne Photography
2/26/2022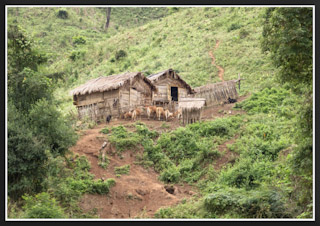 MEKONG FARMHOUSE
Many Khmu, Tai and Lao Loum villages and farms are scattered along the banks of the Mekong. Laos is a landlocked Country and as most villages have no road access, they use the rivers for everything from fishing, farming grazing animals to transport. Travelling up or down the river offers amazing glimpses into their world. Stopping over at these villages, is in itself a rewarding and life-changing experience.
© Julieleanne Photography
2/26/2022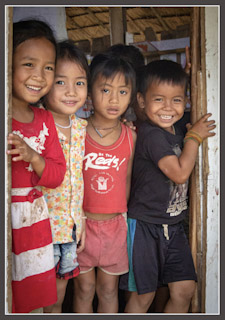 SMILES FROM NALIN
Always happy and smiling, the children at the Nalin pre-school enjoy singing and playing games. They will soon be studying at the Village school in a few years. Sidney (the young boy) is the cheekiest boy in the village and is always happy to see his friends and family. They always lift my spirits and greet me with a smile, a laugh and a song.
© Julieleanne Photography
2/9/2022
UPON HIGH
A Bangkok hi-rise worker takes a break to watch life pass by on the street below. Perched on the edge, 10 storeys above the people below, he seemed unbothered by the sheer drop.
© Julieleanne Photography
2/26/2022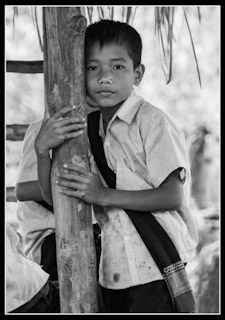 SCHOOL BOY WAITS
Deth, a young Khmu school boy waits for his friends before they all head home to Hueay Hae village. The small village of Ban Hueay Hae is only a 10 minute walk from Nalin School and his village is actually closer to the school than the village of Nalin. This year however he will be travelling further, as it is over an hours walk to the village of Koktom to attend middle school.
© Julielelanne Photography
2/9/2022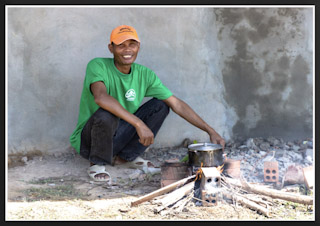 LUNCHTIME INVITE
Ben Rathanak had just finished work on the new ticket office (for the local ferry at Chong Khneas, which takes you to Battambang) and was preparing his lunch. He invited me to share his simple meal. Always happy to sit and talk with locals, I would have accepted, however my driver seemed in a hurry to get home. I thanked Ben for his kind offer.
© Julieleanne Photography
2/26/2022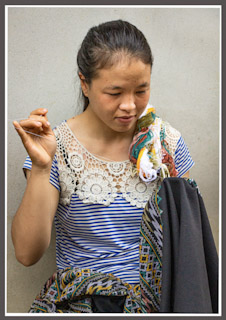 STITCH IN TIME
Anani Chanthanane produces some fine needlework. She sits outside her home to get the best light while she works. Many women in Laos sit and work outdoors for that same reason. Anani is adding the final touches to her sinh, a traditional tubular skirt worn by Lao women. The patterns on the sinh can indicate which region the wearer is from. Cheap copies imported from neighbouring countries now threaten these skills and traditions.
© Julieleanne Photography
1/16/2022
NAM NAN DREAMS
The Nan River runs through the town of Muang Nan. As the sun sets and the children finish playing, before returning home for the night, the sound of the local monks chanting their evening prayers from the nearby temple echoes through the village. A playground now, it will become a raging torrent when the rains return.
© Julieleanne Photography
2/26/2022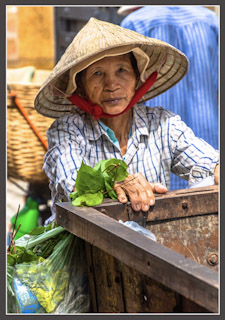 LIFE ON THE ROAD
Working as a street cleaner for most of her working life so that she could afford to educate her children, Mrs Nguyễn Bích Duye is looking forward to one day being able to spend more time with her grandchildren. Women in SE Asia work hard, both during the day to earn money and while at home, cleaning house, preparing meals and looking after the children.
© Julieleanne Photography
2/9/2022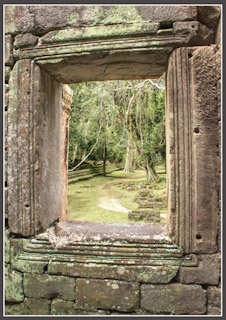 STONE WINDOW
"I have always loved a window, especially an open one," quoted Wendell Berry. The temples at the Angkor Archaeological Park offer a myriad of photo opportunities. Many windows are decorated with carvings of dancing male figures, apsaras or prancing animals. This view at the Preah Khan Temple must have changed a lot over the centuries that these, now UNESCO World Heritage temples, have stood, but then again, perhaps not.
© Julieleanne Photography
2/9/2022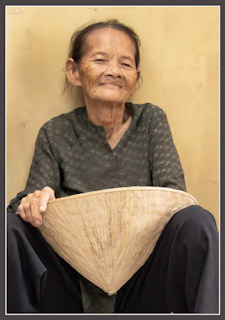 TEMPLE GUARDIAN
Ms. Thi Lam Tuyến was sleeping outside of the Phat Hoc Pagoda in Can Tho, when I woke her, as I briefly sought shelter from the hot midday sun. Smiling as we made eye contact, she nodded towards my camera and I was able to capture the serenity and contentment she radiated.
© Julieleanne Photography
2/9/2022
---